Susan Pulliam to Retire
March 19, 2008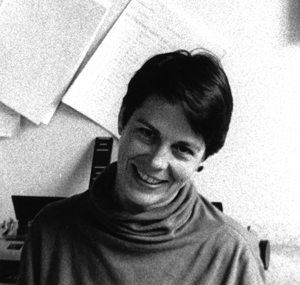 For more than 10 years, Susan Pulliam has served loyally and ably as the chief admininistrative officer of the cluster known as CASMA (Classics, Ancient History and Mediterranean Archaeology, South and Southeast Asian Studies, Medieval Studies Administration). This is almost the entire history of the cluster, and Susan has dealt heroically with the stresses of an increasingly complex organization with too little staff confronted with the constant devolution of more campus processes to the department level.
Susan is very excited to be entering a new phase, which will include more quality time with her cats and her family as well as weaving and travel. She is also enjoying telling her chairs about issues that will arise later in the year, adding "And I won't have to deal with!" She also declares that retiring is the only good thing about getting old.

The Departments of the cluster are sponsoring a retirement party for Susan on Tuesday, May 13, at 4 pm in 370 Dwinelle. Susan has provided the accompanying photo from an earlier stage of her career at UC Berkeley.